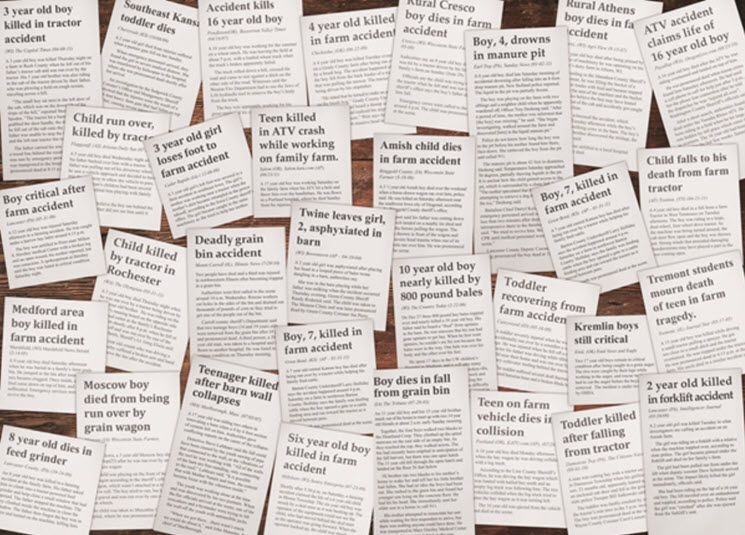 This project aims to reduce childhood agricultural injury by changing farm mothers' and farm educators' knowledge, attitudes, and behavioral intentions (KAB) towards agricultural safety. We will do so through exposing mothers and educators to news reports of childhood agricultural injury and measuring their changes in KAB. this is based on the mechanisms and theory described in the Extended Parallel Process Model, as well as the theory of Fear Appeal. We will recruit 200 farm mothers and 200 farm educators through online social media and have them complete a pre-test survey to determine baseline levels of KAB towards agricultural injury. We will then have them read childhood agricultural injury news reports and complete an assignment regarding the content of these reports. Participants will repeat this once per week for four weeks. Participants will complete a post-test survey to measure changes in KAB. A one and two-year follow-up survey will be sent to participants to identify actualization of these changes. Through partnerships with our internal Outreach team and external Steering Committee members, we will broadly disseminate our findings. This includes peer-reviewed manuscripts, news media, social media posts, boosts, and advertisements. This project is supplemented with strong mentorship and guidance including the 15-member cross-discipline steering committee for AinInjuryNews.org, a publicly available dataset of agricultural injuries created by this research team. The steering committee includes researchers and directors of NIOSH Ag Centers, university professors and Extension, and industry professionals.
The major goals of this five-year study are to:
Examine the effects of agricultural injury news consumption on readers' knowledge and behavioral intentions for safety behaviors.
Explore underlying mechanisms of the agricultural injury news consumption effects on behavioral intention.
Aim 1: Focus Group Interviews for material refinement
Aim 2: Propose recommendations for how this intervention can be used for other target populations, such as extension agents and agricultural employers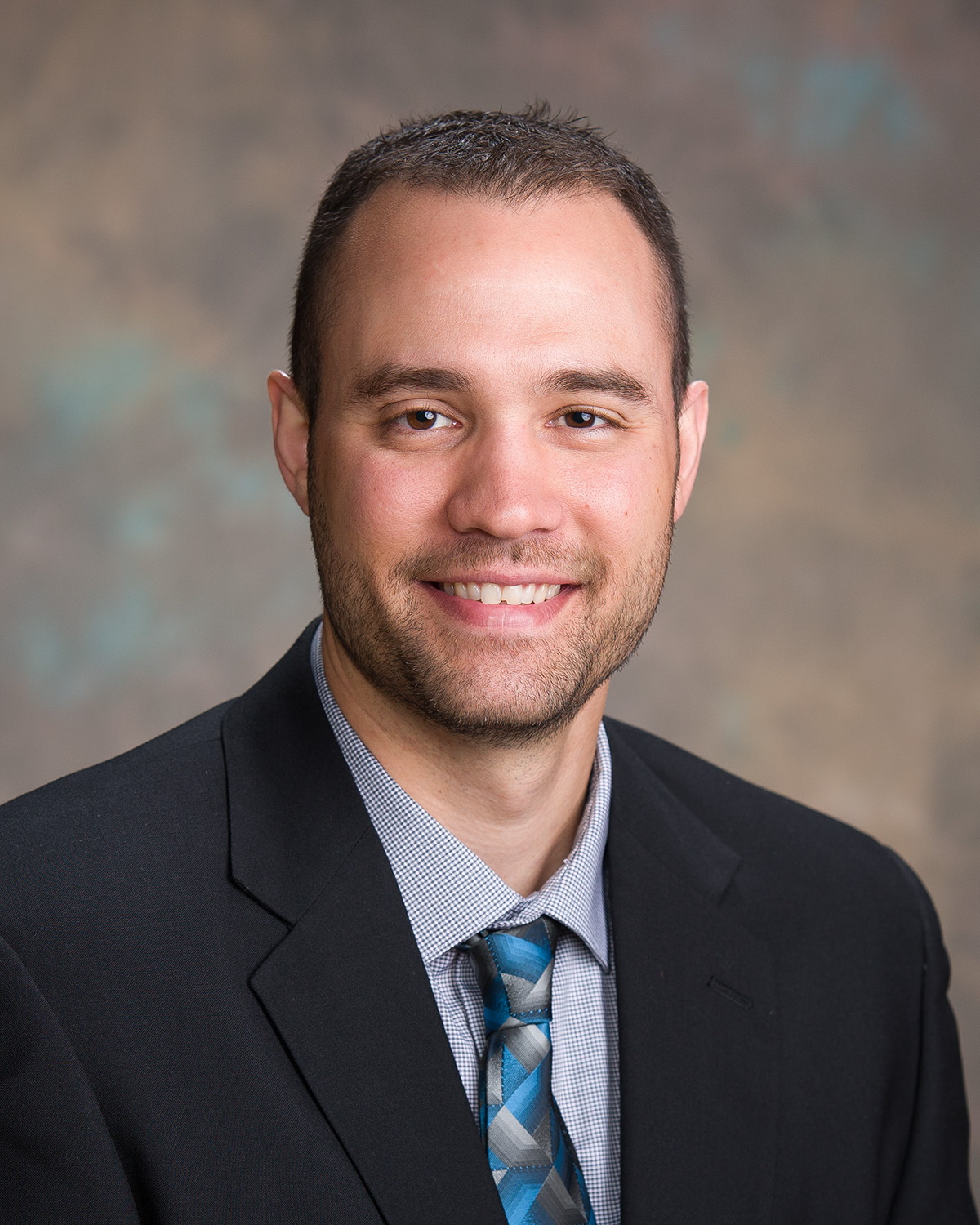 Principal Investigator: Bryan Weichelt, Ph.D.
Bio: Bryan Weichelt, Ph.D. is an agricultural health and safety researcher with informatics expertise, military experience, and a farming background. Growing up on a small dairy farm in central Wisconsin instilled an understanding and appreciation for the agrarian traditions within farm families and respect for the challenges agriculturalists face daily. As a parent of five children, Weichelt is responsible for the safety of all individuals on his farm and considers it an honor to work with members of the National Farm Medicine Center to develop and implement innovative strategies to mitigate occupational risks associated with the agricultural, forest and fishing industries.
Senior Key Personnel:
Kang Namkoong, Ph.D.: Co-Investigator
Richard Burke, MPH: Research Specialist
Emily Redmond: Research Coordinator III
Matthew Pilz: Programmer/Analyst
Burney Kieke: Sr. Biostatistician
Marie Fleisner: Editorial Specialist