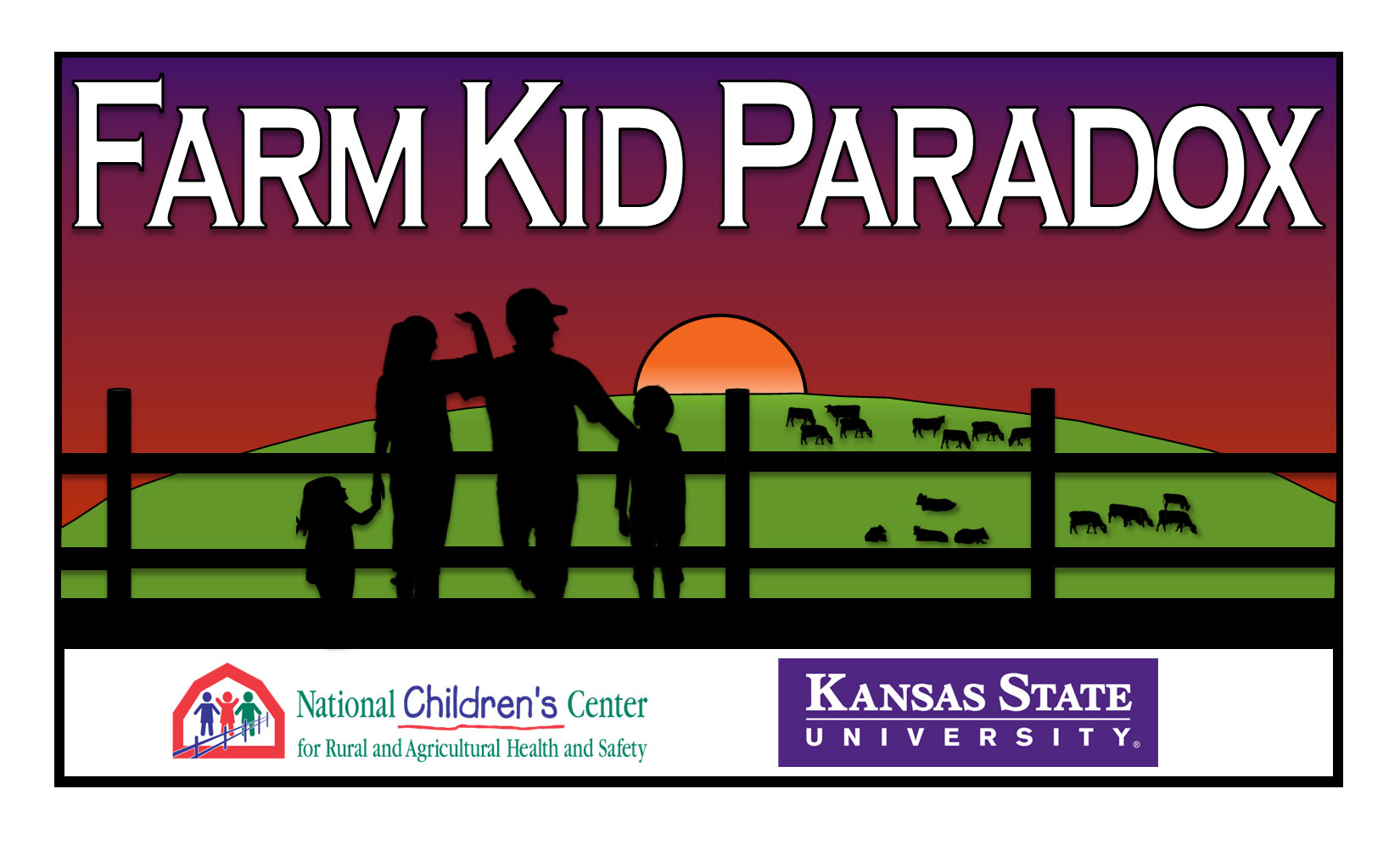 Approximately every day in the United States, there are 33 agriculturally-related incidents involving children. Alternatively, the effects of farm exposure in strengthening children's immune systems are well-documented. This is one example of what we call the Farm Kid Paradox. This term refers to the concept that farms present both risks and benefits to children. Historically the risks and benefits are explored separately, but this translational project seeks to uncover a way to message safety information in ways that are compatible with the known and perceived benefits of farming.
Specifically, we will look at children's exposure to livestock since livestock pose some of the greatest risks to children, but are also known to impart the most benefits. Incidents with livestock are one of the leading causes of non-fatal injury in agriculture. Safety resources exist, but are underutilized indicating parents may struggle with how to best incorporate this guidance into their daily lives. Anecdotally, safety professionals often hear frustration from parents regarding the difficulty of adopting child safety precautions on their operations.
We anticipate the difficulties parents experience in improving their safety practices will at least in part be due to parents seeing this guidance as antithetical to the perceived benefits they have of farming, such as ensuring farming continues into their children's generation and immunological benefits, among others. This project seeks to bring these two groups together to work collaboratively to systematically adapt existing recommendations to retain fidelity and be inspiring to parents.
We will talk at length with safety professionals and parents nationwide to investigate perceived risks and benefits of children's exposure to livestock, including how risks can be managed while imparting the known benefits of this exposure. This project seeks to convene a diverse group of participants representing several regions around the United States to produce safety messaging that accurately conveys the risks and benefits of children's exposure to livestock and the farm environment more broadly. While this community-engaged project will meaningfully involve the two groups in generating safety messaging in the first place, we will take the additional step of validating new safety messaging with professionals and farm parents.
The end users of this information will be most stakeholders in child agricultural injury prevention. This project will produce actionable guidance for parents, safety professionals, healthcare partners, and others who will be better equipped to provide meaningful guidance to help parents avoid the risk of injury to their children.
While great effort has been dedicated to improving farm safety, we hope to better adapt this knowledge for parents and increase the compatibility of safety practices with the known benefits to children of farming.
Aims:
Identify perspectives of three communities (beef and dairy parents, agricultural safety professionals) of risks and benefits around common livestock activities children perform.
a. Perform free-listing activities with 10 dairy parents, 10 beef parents, and 10 safety professionals.
b. Perform in-depth interviews with 30 dairy parents, 30 beef parents, and 30 safety professionals.


Characterize target communities' understanding of the relationship between the risks and benefits of child-livestock interaction.
a. Perform pile sorting and ranking activities with 30 dairy parents, 30 beef parents, and 30 safety professionals.
b. Perform semi-structured, in-depth interviews with 30 dairy parents, 30 beef parents, and 30 safety professionals.


Refine existing injury prevention materials by leveraging strategies to bridge the cultural and communication gaps and disseminate revised messages to partners within and external to the project.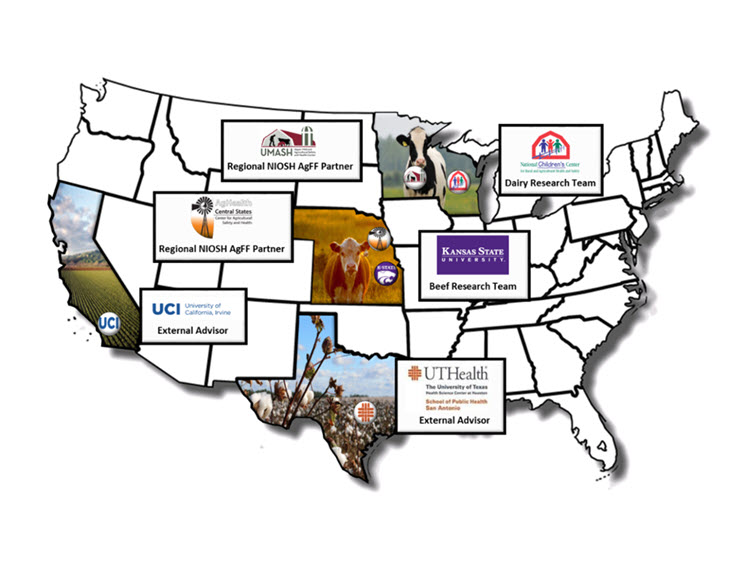 For more information on this project see the Farm Kid Paradox Flyer (.pdf)
https://marshfieldresearch.org/Media/Default/NFMC/PDFs/Farm%20Kid%20Paradox%20Flyer%20-%20Web.pdf

Principal Investigator: Casper Bendixsen, Ph.D.
Bio: Dr. Casper Bendixesen was raised on a farm and ranch in Idaho and competed in bareback bronc riding for nine years. He earned a bachelor's degree from the University of Idaho and a doctorate in sociocultural anthropology from Rice University. There, Bendixsen researched the ethical lives of contemporary US pastoralists. He now serves as the Director of the National Farm Medicine Center and is a tenured Research Scientist at the Marshfield Clinic Research Institute. His work applies anthropological thought and research to agricultural health and safety. These projects include investigating the attitudes of new farmers towards children's safety, training rural firefighters in farm hazard analysis, exploring the risks and benefits of military veterans choosing agriculture as their next career, and the health benefits of the diverse and rich biomes that exist on farms. Bendixsen believes he has benefited from being raised on a farm and ranch, but he also wishes to see injury and fatality rates for farm children decrease. He believes the inquiry into the farm kid paradox will lead to an understanding of how both can be a reality.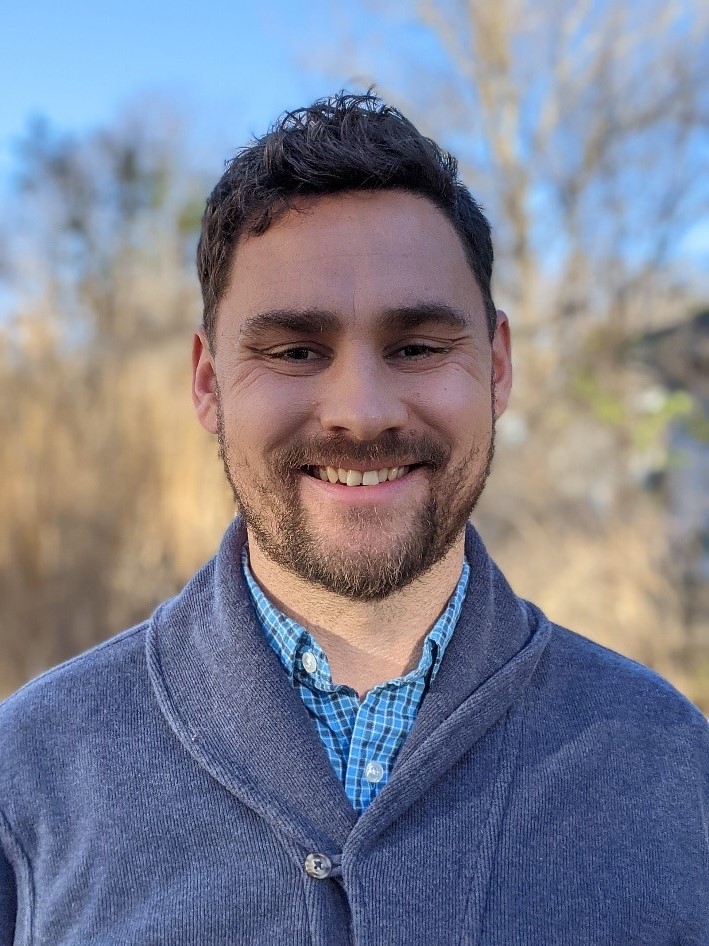 Trevor Durbin, Ph.D.: Co-Investigator
Bio: Dr. Trevor J. Durbin is an assistant professor of anthropology at Kansas State University, specializing in medical and environmental anthropology. He is interested in how the theories and methods of anthropology can help us better understand agricultural safety and has received an Emerging Issues grant from the High Plains Intermountain Center for Agricultural Health & Safety (HICAHS) to study how forest workers perceive the risks of beetle kill. Raised in an around the forest products industry in the rural Pacific Northwest, he is passionate about securing the best legacies of agricultural community life.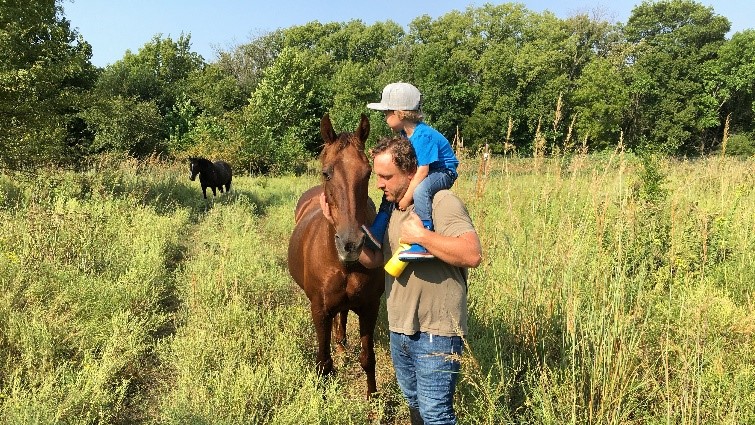 Ryan Klataske, Ph.D.: Field Reseracher
Bio: Dr. Ryan Klataske is a cultural anthropologist and ethnographer assisting in the project's research with farm and ranch families, including the rural communities surrounding his family's ranchland in the Flint Hills of Kansas. As a parent, he enjoys raising his two kids around livestock and involving them in food production. As an anthropologist, his work focuses on wildlife conservation, farming and ranching, work, health, and rural life in the Great Plains and southern Africa. With a passion for people, stories, and exploration, Ryan partners with organizations and other groups to bring about change and/or gain valuable insights into problems, opportunities, and issues involving humans and their environments. He has conducted long-term ethnographic research with ranchers, farmworkers, and rural communities in Namibia and is studying the safety and health of cattle feedyard workers in the United States.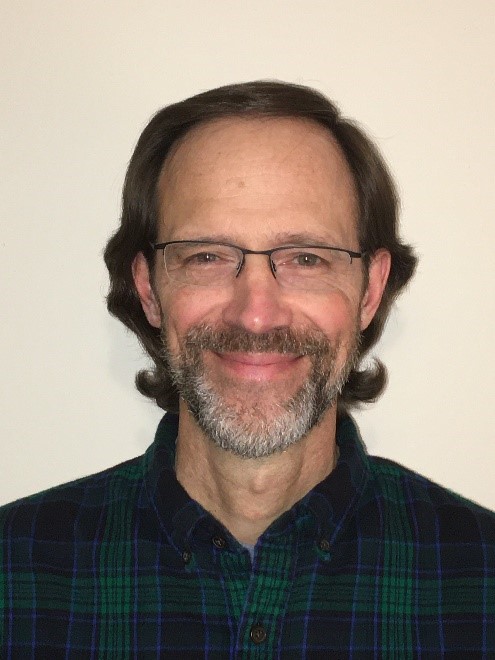 Bio: Burney Kieke is a biostatistician with more than twenty-five years of experience working on research studies. He joined MCRI in 2001 after serving at the Centers for Disease Control and Prevention and the Agency for Toxic Substances and Disease Registry (CDC/ATSDR) for nine years. Burney has formulated and implemented analysis plans addressing a broad range of research questions in areas such as vaccine safety/effectiveness, infectious disease incidence, antibiotic resistance, population-based health surveillance, reproductive health, waterborne disease and agriculture. These endeavors have utilized both standard study designs and more novel designs such as community intervention trials and rolling cross-sectional surveys.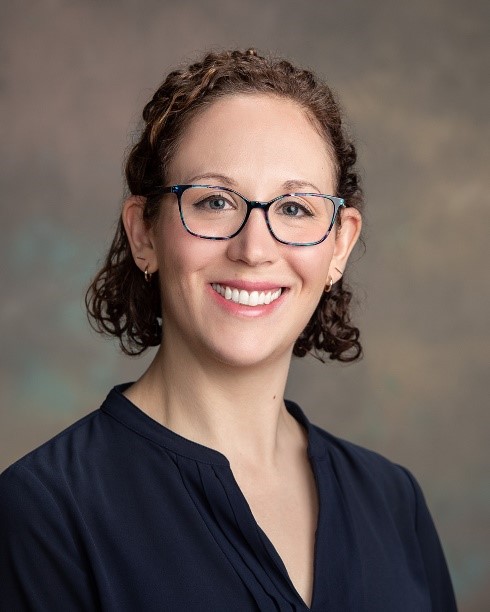 Kathrine Barnes, MPH, MS: Project Manager
Bio: Kathrine Barnes is a Project Manager assisting the day-to-day operations of the project, as well as assisting in all phases of project development, implementation, and reporting. Barnes' background is in medical anthropology and public health where she applies her knowledge to translate science into actionable results with and for rural communities.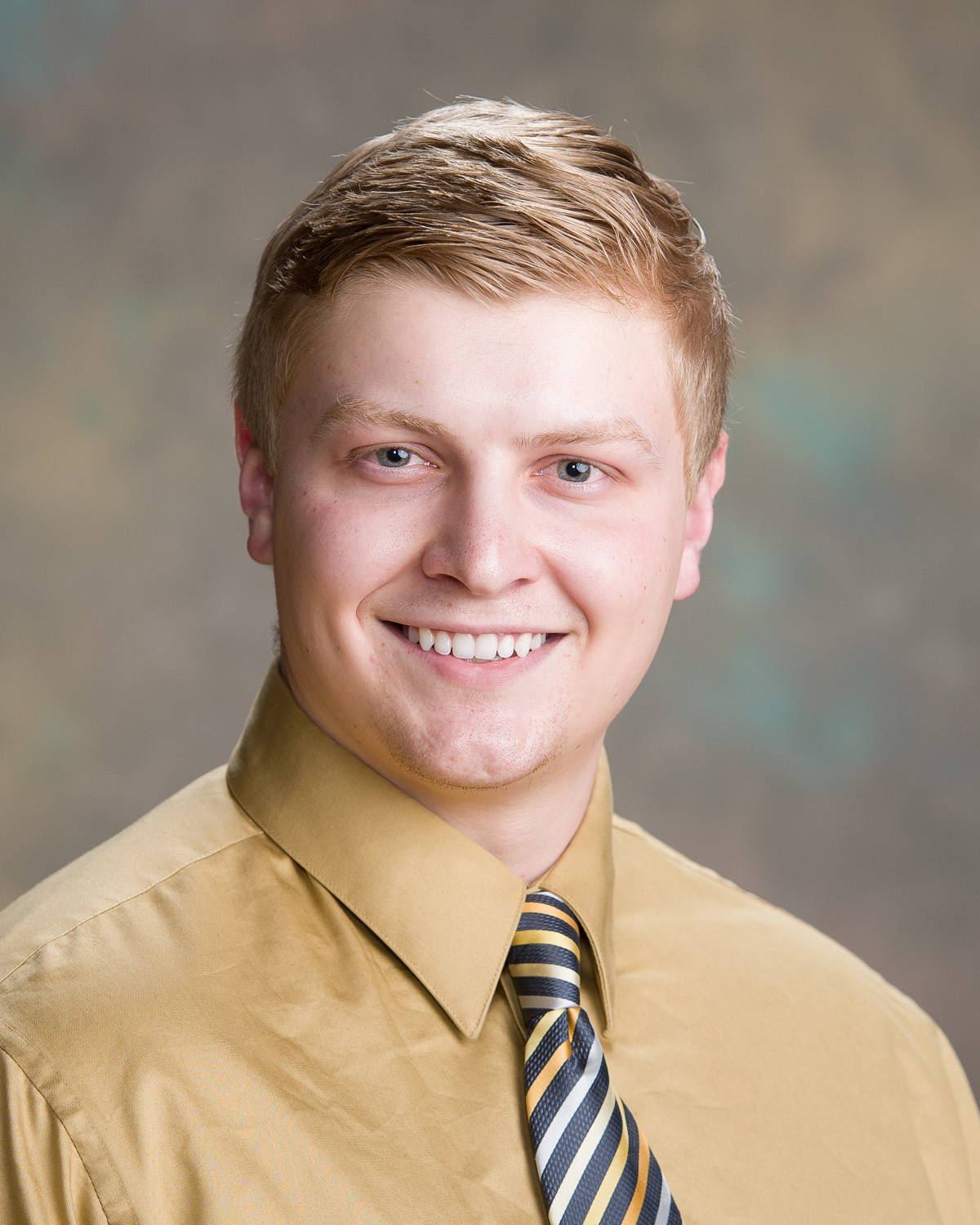 Kyle Koshalek: Project Manager
Bio: Kyle Koshalek is a Project Manager that will be conducting daily research activities and assisting in project operations. Koshalek has a background in biology and ethnic racial studies from the University of Wisconsin La Crosse. With previous experience as a Quality Assurance Technician in both worker and organic dairy safety, he will be applying his knowledge and expertise to the agricultural research of health and safety throughout our rural communities.
Jakob Hanschu, MA: Research Specialist
Bio: Jakob Hanschu is a Research Specialist assisting with the research activities associated with the project, including recruitment, data collection, data analysis, and manuscript development. He is originally from rural Kansas and holds graduate degrees in anthropology and critical theory. His rural upbringing taught him to appreciate rural values and livelihoods and he is committed to research that increases the health and safety of rural folks across the United States.