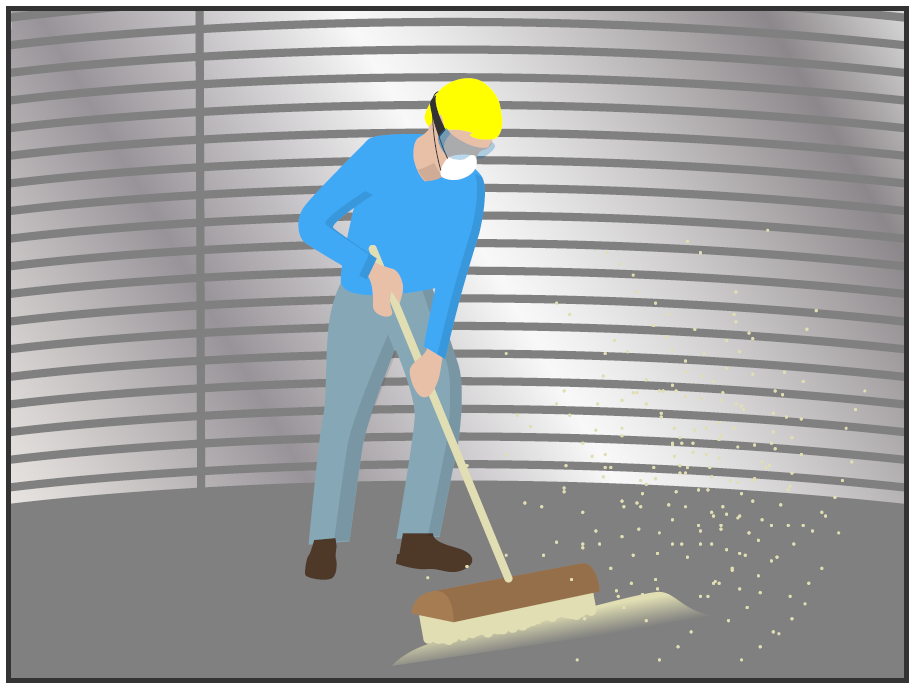 Working Youth
Working in and around grain is known to be extremely dangerous, even for adults. For youth, special care needs to be taken, as they are particularly vulnerable to workplace hazards. Their desire to please others and appear knowledgeable and mature often prevents them from asking questions or seeking help. To help safeguard youth who are working around grain, the National Children's Center partnered with the Grain Handling Safety Coalition to develop safety resources and guidelines, as well as curriculum designed for high school agricultural classes and community training. All resources and curriculum are free to download and use.
Guidelines for youth working around grain:
Youth are not working in or around grain storage structures or wagons when grain is being loaded, unloaded or transferred
When working in empty grain storage structures, all safety procedures, including lock-out/tag-out are followed.
Youth are fully trained on the job to be performed, including proper climbing techniques, and on the personal protective equipment used
The grain safety curriculum consists of three sets of curriculum, which have been correlated to the ANFR standards. Topics include "Entrapment, Engulfment and Entanglement," "Falls and Electrical Hazards," and "Other Hazards, PPE & Child Labor." All modules include:
PowerPoint® presentations
Interactive activities
Instructor guide and notes
Student note pages
Quizzes, pre & post tests and evaluations
Additional resources
In addition to the curriculum modules, a video is available that explores how it can literally be just "Seconds to Tragedy" when working with grain. The video, based on a true story, interviews the survivors of a fatal grain incident, who relate in heartbreaking detail what happens when safety is ignored.
For more information and to access the free resources and curriculum, visit http://grainsafety.org/young-workers/.
Use the Agricultural Youth Work Guidelines (AYWG) to assess if a youth can safely perform a task and access information on hazards and protective strategies: https://cultivatesafety.org/safety-guidelines-search/.
Additional resources include:
Grain Bin Safety Handout
Youth Worker Rack Card
Seconds to Tragedy Video & Discussion Sheet
Non-working Children – Corn Boxes and Play Bins
Another grain related practice that has been growing in popularity in recent years is the addition of corn boxes or other types of grain play bins for children on agritourism operations. While farmers may feel that corn boxes seem more "farm-like" than sand boxes, the truth is that they can be extremely hazardous to children. Safety concerns such as choking hazards, allergies, animal related issues, ventilation and crowding challenges are among primary issues with these structures. The Corn Boxes and Play Bins fact sheet has more information on these safety concerns and safe alternatives.
Funding for curriculum was provided by OSHA under grant SH-24931SH3.