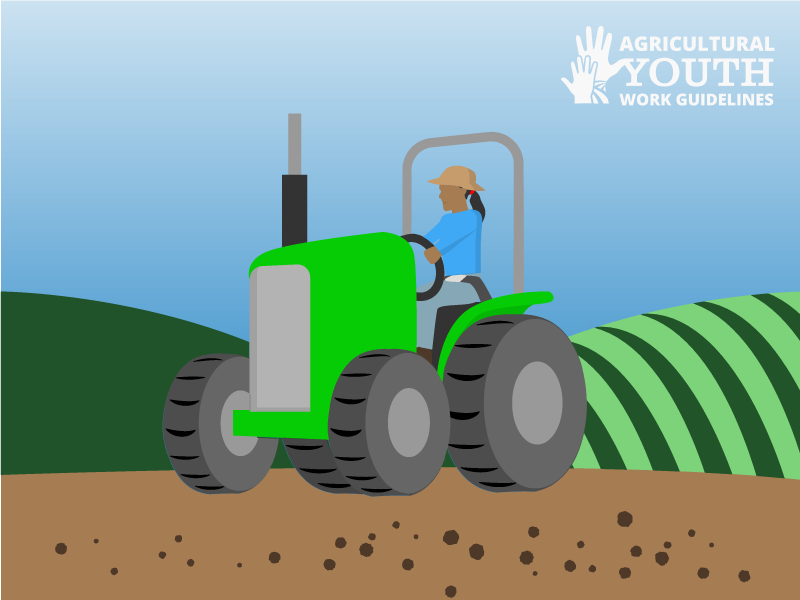 It is well known that work is good for youth, and that agriculture provides opportunities to develop work skills and gain an appreciation for the land. It is also well known that the farm worksite is dangerous, resulting in numerous injuries and fatalities to working youth. Since 2001, there has been a steady decline in the number of non-fatal injuries to farm youth. Despite this, every 3 days in the United States, a youth dies in an agricultural incident. For youth younger than 16 working in agriculture, the number of fatal injuries is consistently higher than all other industries combined. These injuries and deaths are often associated with youth performing agricultural work that does not match their developmental level/abilities.
The overall goal of this initiative is to help young people work safely in agriculture by helping parents and supervisors determine which tasks youth can perform safely in agriculture.
The Agricultural Youth Work Guidelines, formerly known as North American Guidelines for Children's Agricultural Tasks (NAGCAT), are based on:
evidence-based recommendations for activities and issues germane to child development (physical, social, intellectual, emotional);
current child ag injury/fatality data;
changes in production agriculture;
proposed changes in child labor regulations;
lessons learned about the consensus development process;
information technology and health communications theory/practice;
updated recommendations for adults; and
priority topics.
In the initial phase of this project, we updated 20 work guidelines and created a new guideline for utility task vehicles (UTVs). New guideline graphics, poster templates and a website design were created. The remaining guidelines, including several new ones, will be updated in the next phase.
The guidelines are housed on the mobile responsive Cultivate Safety website, and are available in three formats: interactive, read-only, and print. Print versions of the guidelines allow for selection of skin tone and equipment color to make them culturally appropriate and attractive to a variety of audiences. New content for supervision, child development, benefits of farm life, working outdoors and a communication plan have also been added. To access the newly updated guidelines, visit https://cultivatesafety.org/safety-guidelines-search/.
In addition, a media kit is available to assist with promotion and dissemination of the guidelines.
Ag Youth Work Guidelines Overview
Ag Youth Work Guidelines Flyer
*Funding for the guidelines was made possible by the National Institute of Occupational Safety and Health and CHS Foundation.