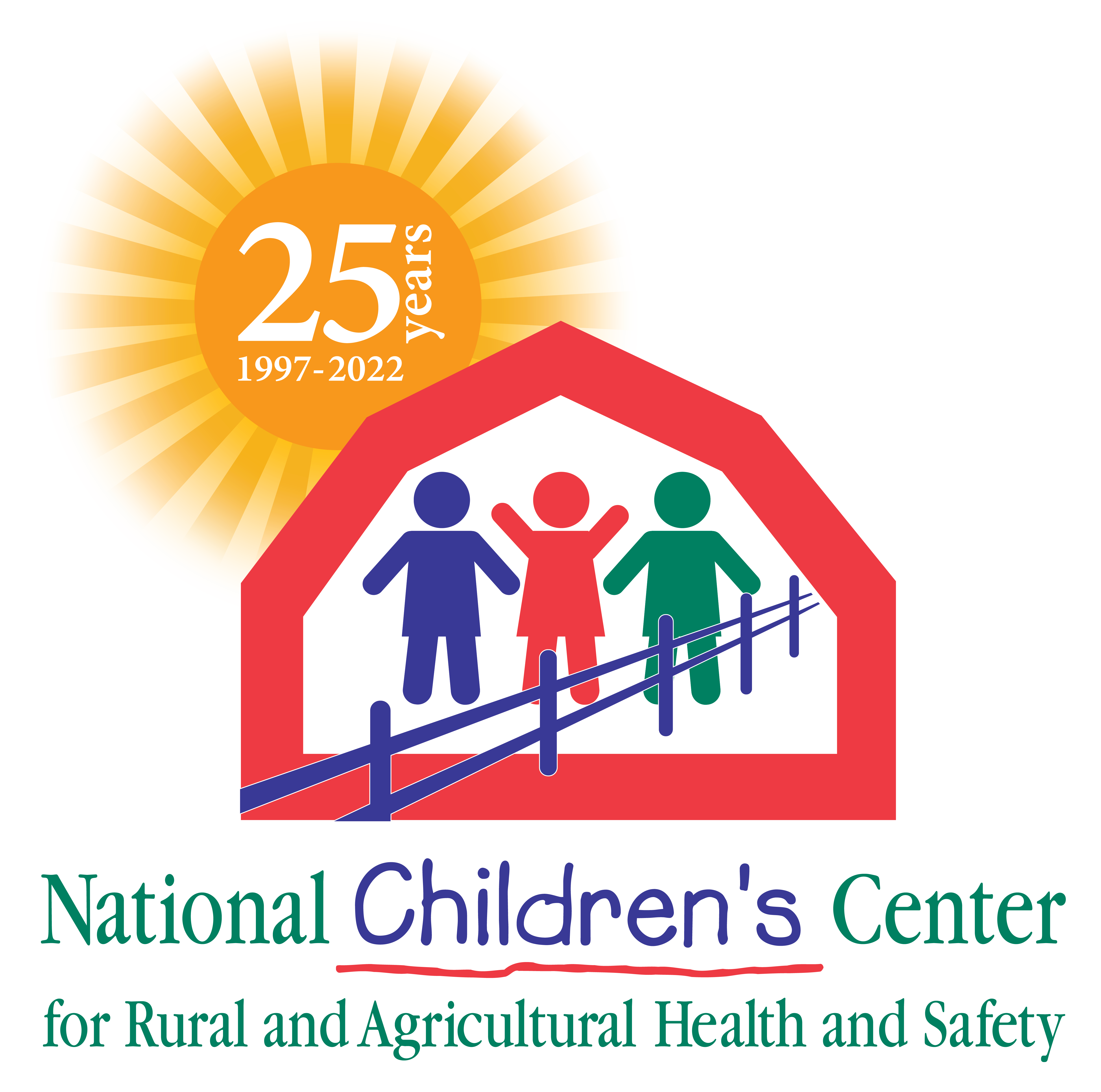 FOR IMMEDIATE RELEASE
May 11, 2022
CONTACT: Scott Heiberger
Heiberger.scott@marshfieldresearch.org
715-207-1604
Childhood agricultural safety in America, through the eyes of a national center: webinar May 19
The National Children's Center for Rural and Agricultural Health and Safety is celebrating 25 years of preventing injuries associated with the agricultural worksite, one of the nation's most hazardous worksites and the only one where children of any age may be present.
Join the National Children's Center at noon (CDT), May 19, for a free webinar. Test your knowledge with polling and trivia questions, listen to great speakers and discuss how to keep children safe on farms.
Speakers will include Barbara Lee, Ph.D., director of the National Children's Center since its inception in 1997; Marsha Salzwedel, Ed.D., project scientist and agricultural youth safety specialist at the National Children's Center; Marilyn Adams, founder, Farm Safety 4 Just Kids; Dennis Murphy, Ph.D., professor emeritus, Penn State University; and Jana Davidson, M.S., program manager, Progressive Agriculture Foundation.
There is no fee for the webinar but registration is required. Click here.
The National Children's Center is the only National Institute for Occupational Safety and Health (NIOSH)-funded agricultural center focused on childhood injury prevention.
For more information, contact Marsha Salzwedel, salzwedel.marsha@marshfieldresearch.org.
###
Children's Center 25 year logo (.png)
Display in Latest News: Yes