The Personalized Medicine Research Project (PMRP) biobank contains DNA, plasma, serum, and electronic medical record data for more than 20,000 participants. There are more females than males in the PMRP because females elected to participate more often than males.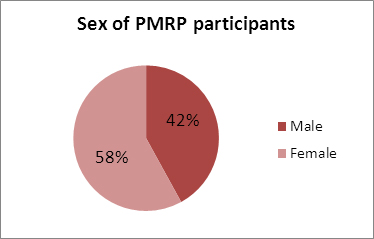 PMRP participants are 18 years of age or older. The figure shows the age distributions for male and female participants.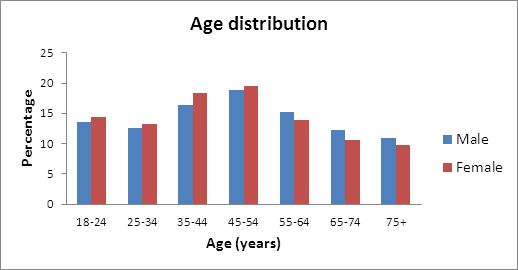 Most PMRP participants are non-Hispanic white (98%), similar to the population residing in Central Wisconsin and the surrounding community where participants are recruited. The primary ethnic groups include German, Irish, English, Norwegian, Polish, and other Northern European groups.