Robert Greenlee, Ph.D., M.P.H. serves as the 2021-2022 elected Governing Board Chair of the Health Care Systems Research Network (HCSRN) and was invited to deliver the State of the Network plenary address at the annual HCSRN conference held in Pasadena, CA from April 12-14, 2022. Dr. Greenlee also presided over the annual spring board meeting prior to the conference and attended the network award ceremony following his presentation. A brief summary of his address and the rest of the conference is available in the HCSRN spring 2022 newsletter.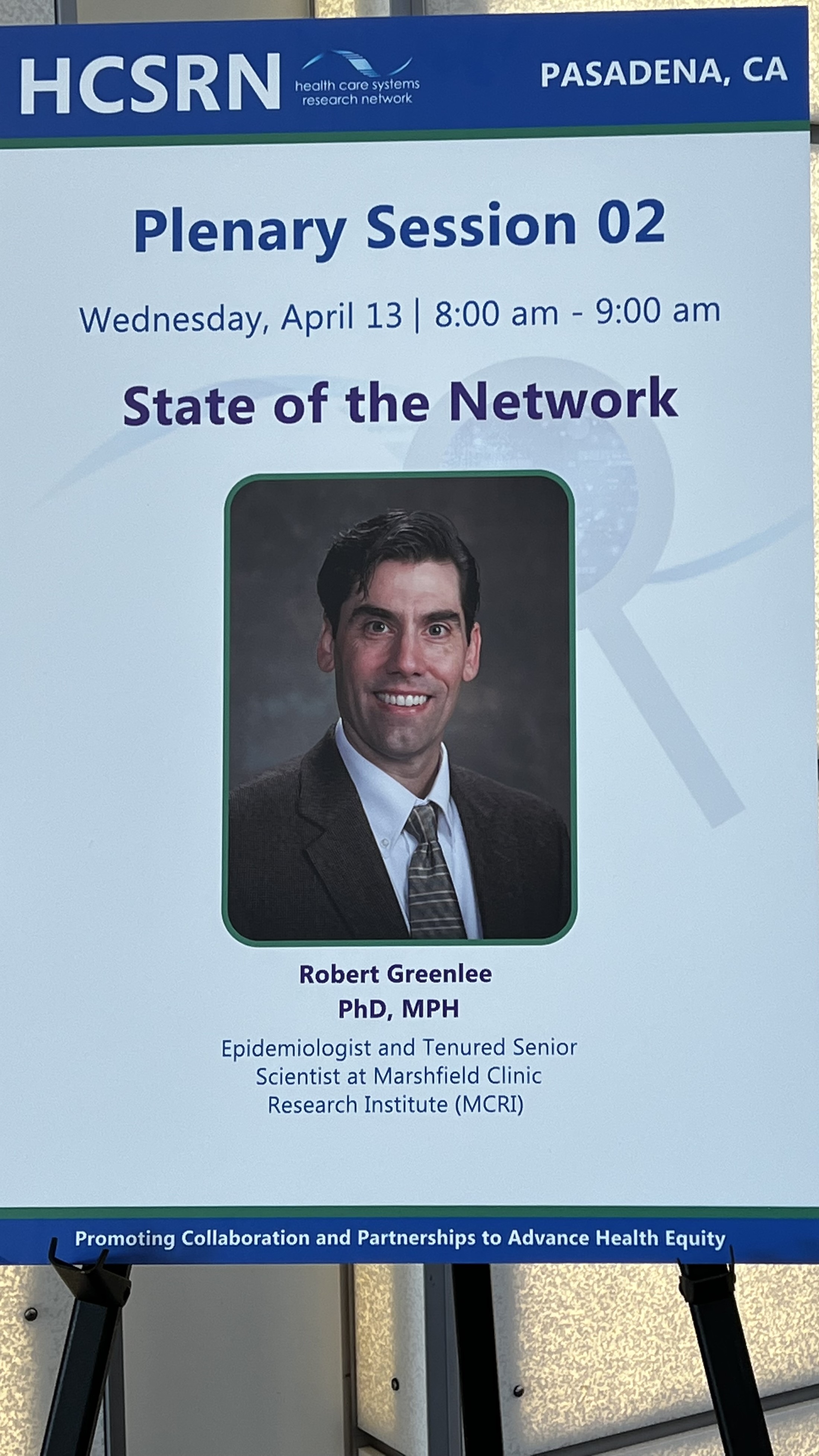 Other Marshfield Clinic Research Institute (MCRI) staff attending this year's conference included Roxy Eibergen, Senior Project Manager and Glen Buth, Research Programmer/Analyst.
The HCSRN mission and vision is to improve individual and population health through research that connects the resources and capabilities of learning health care systems. For more information about this year's conference and HCSRN visit hcsrn.org.