Speaker: Richard Niederman, DMD | Department of Epidemiology & Health Promotion at New York University College of Dentistry
Event Date: 9/19/2018
Event Times: 12:05-1:00pm
Location: Froehlke Auditorium*
Dr. Richard Niederman is professor and chair, Department of Epidemiology & Health Promotion at New York University College of Dentistry, and Co-Director of the World Health Organization Collaborating Center for Quality-improvement, Evidence-based Dentistry (QED). He graduated magna cum laude in 1976 from the Harvard School of Dental Medicine where he also received his periodontal specialty training. He received certificate training in Evidence-Based Medicine at Oxford University in 1996. He is the founding USA editor of the journal Evidence-Based Dentistry; co-author of the book Evidence-based Dentistry, and author of more than 100 peer reviewed scientific articles.
His current work focuses on improving oral health equity by disseminating and implementing community-based and evidence-based caries prevention programs. These bring primary and secondary preventive care to people, rather than people to care. NIH, PCORI, and foundations support his work in urban New York and Boston, as well as rural Colorado, Hawaii, Kansas, Maine, Massachusetts, and New Hampshire.
Data from these programs indicate that effective caries prevention programs:
(1) Vary directly with intensity and frequency
(2) Can be effectively delivered by non-dentists
(3) Can reduce untreated cavities by 80%
(4) Inadequate preventive intensity or frequency has little to no impact on oral health.
Contact Hour Statement for Allied Health Professionals
Marshfield Clinic Health System, Inc. is approved as a provider of continuing health education by the Wisconsin Society for Healthcare Education and Training (WISHET). Marshfield Clinic Health System, Inc. designates this activity for up to 1.0 contact hours (0.1 CEUs) of continuing education for allied health professionals.
Academy of General Dentistry Credit Statement (PACE)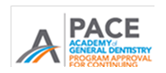 The Marshfield Clinic Health System, Inc. is designated as an Approved PACE Program Provider by the Academy of General Dentistry. The formal continuing education programs of this program provider are accepted by the AGD for Fellowship/Mastership and membership maintenance credit. Approval does not imply acceptance by a state or provincial board of dentistry or AGD endorsement. The current term of approval extends from 6/12/2017 to 6/11/2021. Provider ID# 211279
Target Audience
This program is intended for dentists, dental hygienists, dental assistants, and all MCHS staff interested in research.
Registration
There is no fee to attend but an RSVP is appreciated for food services.
Evaluation
Following this program, you must fill out the evaluation to receive credit and for tracking attendance: https://www.surveymonkey.com/r/WGTLD3J
Hosted by: Neel Shimpi, PhD
*Note: This presentation will be recorded and will be available via mediasite for live viewing:
http://mediasite.mfldclin.edu/Mediasite/Play/4c35573967d94bd89b8fff685d9938891d
Light lunch will be offered at 11:45 a.m.
RSVP is appreciated to assist with ordering adequate food