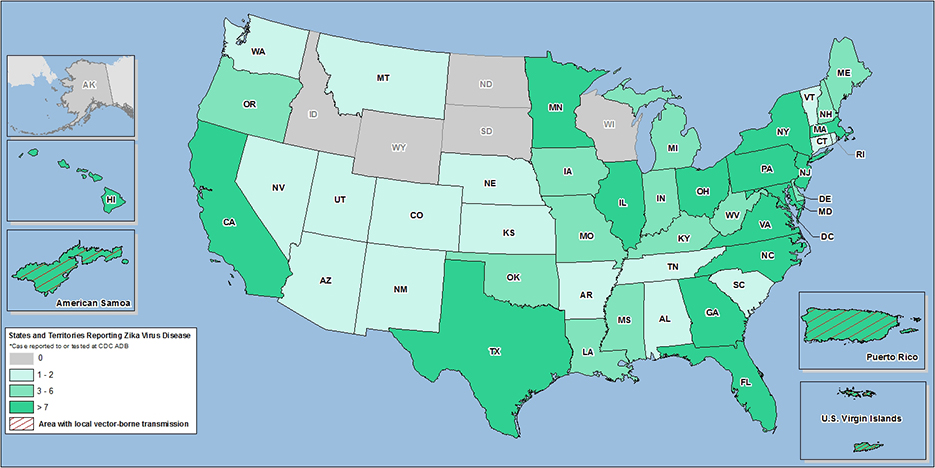 Image and information obtained from CDC.
Map denotes laboratory-confirmed Zika virus disease cases reported to ArboNET by state or territory — United States, 2015–2016 (as of May 18, 2016)
Zika virus disease and Zika virus congenital infection are nationally notifiable conditions. Zika virus is transmitted to people primarily through the bite of an infected Aedes species mosquito (A. aegypti and A. albopictus). Mosquitoes become infected when they feed on a person already infected with the virus. Infected mosquitoes can then spread the virus to other people through bites.
A pregnant woman can pass Zika virus to her fetus during pregnancy. Zika is a cause of microcephaly and other severe fetal brain defects.
The Zika virus can be a threat to migrant agricultural workers.
To help combat the spread and minimize the threat caused by this virus, OSHA and NIOSH collaborated to create a Zika Virus Fact Sheet. This new fact sheet provides interim guidance to employers and workers with information and directions on preventing occupational exposure to the Zika virus in English and Spanish.