Agricultural Safety Consulting (ASC)
As of January 2016, we have completed our Seguridad study enrollment and no longer offer free training or free safety walkthroughs. However, our training materials remain free and are available to download at www.migrantclinician.org/seguridad.
We may provide low-cost safety consultations, walkthroughs and trainings in the near future. Please refer back to this site for updates.
"The walkthrough was very thorough and gave me excellent advice on the direction we needed to go. If we had not done the walkthrough, I know we would never have been prepared for the OSHA inspection." Cathy Bach, owner of Bach Farms in Dorchester, WI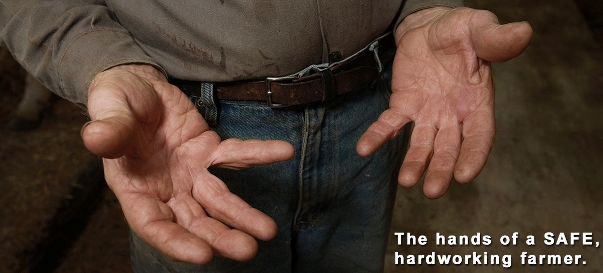 Dairy is changing. Large herds are getting bigger and dairies fewer. Larger herds mean more milking shifts, longer hours and an increased reliance on hired workers. Wisconsin dairy farmers are experts at producing high-quality milk. But they find themselves in ever-expanding business management roles, dealing with human resource requirements and insurance coverage that includes workers' compensation and government safety regulations and practices.
Agriculture Safety Consulting (ASC) is a program of the National Farm Medicine Center at Marshfield Clinic that was developed to assist and support dairy farmers and this changing agriculture industry. ASC offers assistance in safety program development, implementation and management. ASC has unique capabilities in addressing the Spanish language training needs of Hispanic employees.