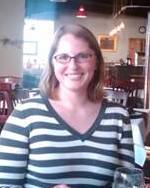 Jennifer Ciske
Intern, Wisconsin's Area Health Education Center (AHEC) Community Health Internship Program (CHIP)
May 2010 - August 2010
Jennifer is from Appleton, WI. She attended Marquette University and graduated with degree in Biomedical Science. She is currently continuing her education at the Medical School at the University of Wisconsin School of Medicine and Public Health.